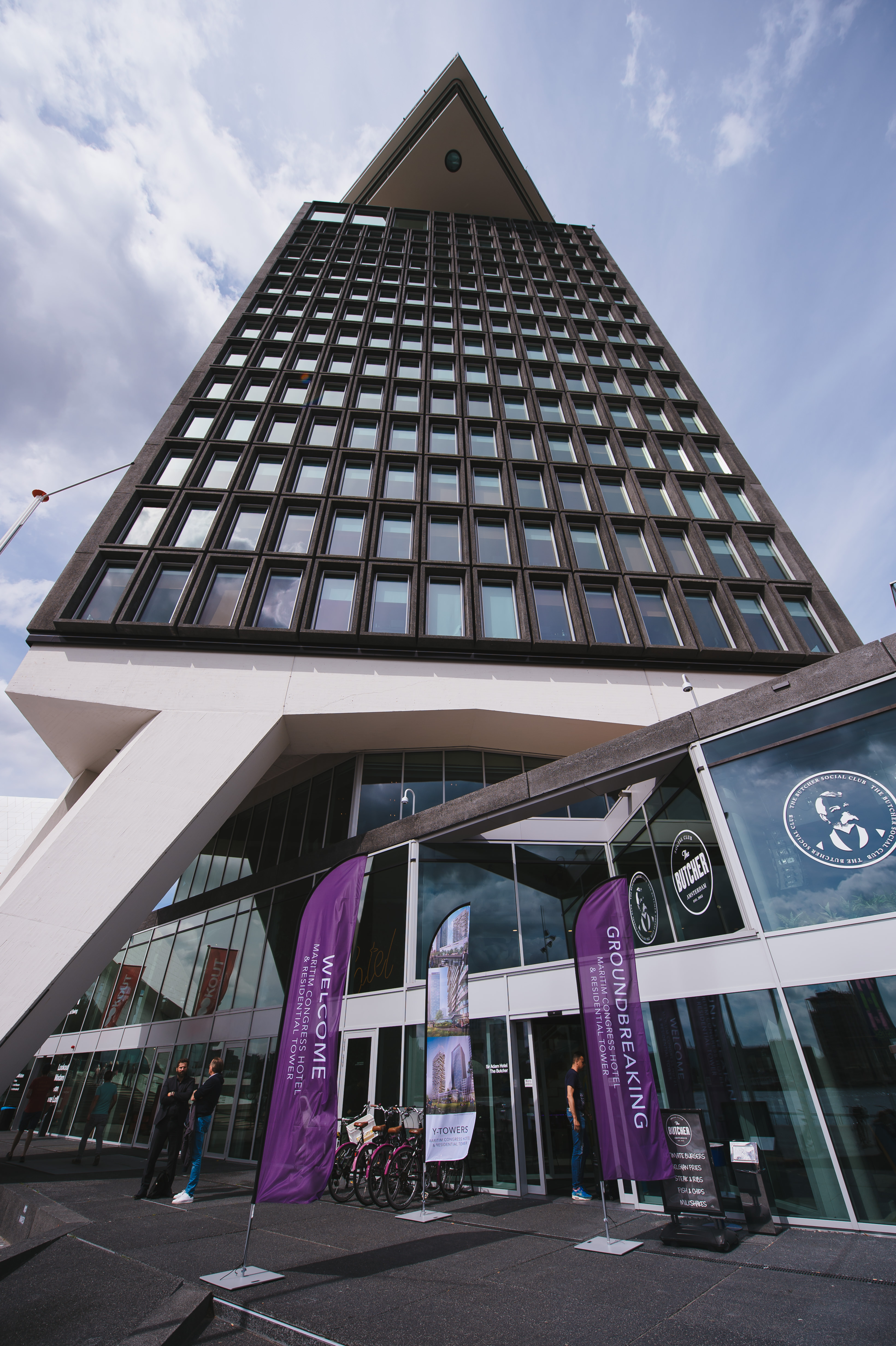 GROUND BREAKING
.
Ceremonial grandeur with a special message from the sky. For the official ground breaking event of the Y-TOWERS we organized in conjunction with DLVS (Rotterdam) an opening ceremony that was fitting of such an immense project.
On the grounds that are called Overhoeks, on the riverbanks of the Amsterdam IJ two new magnificent towers are set to arise. One will be residential and the other will be the home of the largest conference hotel in the city. The driving force behind this project is the Austrian real-estate developer IES Immobilien.
Treat was commissioned to organise a spectacular event to celebrate the official groundbreaking of the project and so we did:
After a gathering for the press the guests were invited to The Loft in the Adam tower for a brief presentation and explanation of how the project came to be and the official hand-over of the foundation stone by the Alderman of Amsterdam. After the ceremonial part there was of course plenty of opportunity for networking.
The spectacular end of the event took place at the Amsterdam Lookout where guests were surprised by a helicopter circling the building. Two parachutists jumped from the helicopter and landed on the building plot where they revealed the name of the project under the watchful eye of the guests standing on top of the ADAM tower.